Since its establishment in 1990 by the Governments of Denmark, Finland, Iceland, Norway and Sweden, the Nordic Environment Finance Corporation (Nefco) has been providing financing for local environmental and climate projects. The company has gradually expanded its operations to the global level.
"Our brand renewal is based on our new strategy, during the creation of which we realised that the market situation has changed. Green financing is provided by many new operators, and it is important for us to stand out from them," says Vice President of Communications Josefin Hoviniemi from Nefco. The objective of Nefco's brand communication is to reach old and new stakeholders alike, such as potential clients, financing cooperation partners, public administration experts and decision-makers.
As its partner in the brand renewal project, Nefco selected Gaia, which operates as an independent unit as part of Sweco. "You can receive communication know-how from anyone, but Gaia is a strong operator in developing sustainable business activities in particular," Hoviniemi comments. Nefco needed special expertise in strategy communication and stakeholder work, as well as impact reporting in particular. "Gaia gave us the whole package and robust substance know-how regarding our operating environment."
The founder of Gaia, Pasi Rinne, says that standing out is particularly challenging in sustainability matters. "It takes a lot of work just to decide what you want to be associated with the brand. After all, we are simultaneously addressing aspects such as the climate, locality, equality and healthiness," Rinne comments. Another challenge is that people's media behaviour changes, and studies indicate that up to 20–30% of the population of the Nordic countries do not read mainstream media outlets. "As such, when designing your brand, you have to carefully chart the views of all essential stakeholders."
Virtual workshops exceeding expectations
The experts of Gaia carried out an analysis of Nefco's stakeholders, which was helpful in updating the company's key messages. "One of the most important things is to convey in an understandable way what sustainably financed projects can achieve," Rinne says. This requires assessing, measuring and clearly reporting the impact of the operations.
One of Nefco's objectives in the brand renewal project was to take its stakeholders into account extensively around the world and in the Nordic countries in particular. Nefco employees were involved in the change at workshops, which were held on digital cooperation platforms due to the coronavirus situation. "The process was eye-opening," comments Managing Director Trond Moe from Nefco. "Compared to conventional Post-it notes, the workshops were better and more creative."
Hoviniemi agrees that Gaia's approach was very professional and well-structured. "It helped us a lot in implementing the project with many different stakeholders."
New look drawing attention in the market
The development of the company's brand communication reached its peak with a launch event held in March 2021, which also celebrated Nefco's 30th anniversary. "When planning the event, we utilised Gaia's substantial experience regarding cooperation with several Nordic organisations, such as the Council of the European Union," Rinne says.
A brand video scripted for the event brought Nefco out in a new and distinct way. Photographs are complemented with plenty of drawings and graphics that combine shades of green, purple, pink and white. The style also clearly exudes the genuine spirit of the Nordic countries. The company introduced a memorable slogan as well: The Nordic Green Bank.
Pasi Rinne is impressed with Nefco's courage to take on new ways of expression. "Nefco managed to imbue its corporate communication with content that reaches all the way to the brand. In turn, the brand now shows in a credible way what kind of a company Nefco is and what kind of robust know-how it provides the market with."
The new fresh and approachable visual style has been received well among the company's staff and in recruitment processes alike. "In the international attention economy, you have to dare to draw attention to yourself if you want to stand out," Hoviniemi comments. The new brand has even generated interest among other financial institutions, many of which are Nefco's potential partners. "Together, we can find synergy benefits and supplement each other's service selections."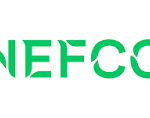 Nefco is an international financial institution (IFI) that finances the initial expansion of Nordic green solutions to the international market. Founded in 1990 by the five Nordic countries, the company serves the interests of its owners Denmark, Finland, Iceland, Norway and Sweden, and Nefco takes concrete steps to speed up the green transition in accordance with the Sustainable Development Agenda 2030, the Paris Agreement, the EU Green Agreement and the Nordic Vision 2030.
Goals
To renew the Nefco brand.
Our Role
To facilitate interactive online workshops.
Results
Bhe brand now shows in a credible way what kind of a company Nefco is and what kind of robust know-how it provides the market with.
Environment, Corporate Responsibility, Climate, Disaster Management
pasi.rinne@gaia.fi
+358 400 464 127